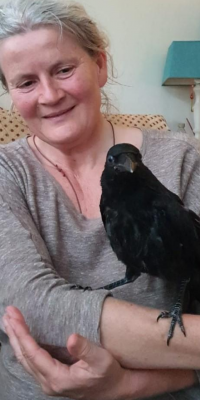 Dit interview is gedaan door Femke Wijdekop en is geplaatst in haar serie 'Stemmen voor de Aarde'.
Het is een ritueel waarin je de beleving van het ecologische zelf kunt versterken. Je laat je antropocentrische kijk los en stelt je open voor niet-menselijke perspectieven. In de raad van alle wezens laten mensen zich uitkiezen door een wezen.
Maria filmed some sharings at the fire during a The Work That Reconnects Workshop facilitated by Manon. Features is the beautiful nature where the workshop took place, the closing circle, the lovely poem of Mark Nepo, called Earth Prayer and a Navajo prayer.