Gathering the Work that Reconnects
28th February 2020 @ 5:30 pm

-

1st March 2020 @ 4:30 pm

Euro150 – Euro280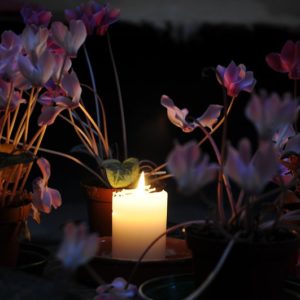 "The biggest gift you can give is to be absolutely present, and when you're worrying about whether you're hopeful, or hopeless, or pessimistic, or optimistic, who cares? The main thing is that you're showing up, that you're here, and that you're finding ever more capacity to love this world because it will not be healed without that." Joanna Macy
This is an invitation for people in The Netherlands and nearby to gather for a full experience of the spiral of the Work That Reconnects. The gathering will be in English. The workshop is facilitated by Manon Danker an experienced facilitator who completed her training with Joanna Macy in 2015. More about Manon on her website and in this interview Featured Facilitator
It is a full program in which we will go through the spiral of the Work That Reconnects. This spiral offers us a solid and profound framework to explore our deep belonging and care for the world. We start with gratitude and feel the nourishment of this ancient practice of giving thanks. We create a safe space so we can be really present for all the feelings that live inside us and open for our pain for the world. Witnessing and supporting each other in this often lonely place is liberating, empowering. When we see with new eyes we tap into the wisdom of many traditions, our ancestors and kin, we strengthen our awareness beyond our species and widen our experience of time. Here we breathe deep time and deep ecology. In the fourth step of the spiral we harvest our gifts, look deeply at what is needed from us in these times, including Deep Adaptation. We let our deep longing speak to fuel us, to be present for the changes we want to see in our daily lives, the world, in honor of all beings.
The gathering is with two nights accommodation in a beautiful old barn. In the barn there is a common room to relax, a workshop room, a kitchen and there are two sleeping attics. There is a roofed outdoor area and a lovely garden. Our wonderful cook will take care of us with her lovely home-cooking, mainly vegan and of local produce, all meals are included.
Accommodation is basic and dormitory style, in the farms attic, you will need to bring your own warm sleeping bag and towel. Other bedding (an extra blanket, sheet and pillow) is available. We start Friday afternoon with soup at 5.30 pm. The workshop starts 7 pm Friday evening and will continue until 4.30 pm on Sunday.
The Barn is well reachable with public transportation, the bus stop is a 1 minute walk away. The Barn is situated in a rural area, with a lovely old herbal castle garden next to it. It is within walking distance of the river Waal.
Bookings before February 17th. We try to make the course as accessible as possible. There are three investments: €150, € 225 and € 280,-. The € 225,- fee is helping us to break even in covering the costs and the € 280,- fee helps us to to support someone with fewer means. This support will be set aside for 3 scholarships, a reduced investment of €150. Please be mindful of the investment you can make and whether you apply for the scholarships so they can be used to make this gathering accessible to a wider group of people.
The group will be max. 10 people.
Registration and inquiries are made by contacting Manon Danker: inleven@greenmail.net